Southern California Warehousing & Fulfillment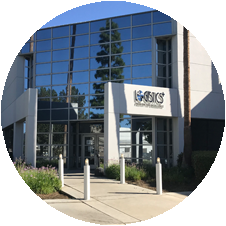 Located in Ontario, CA, the Logistics Plus Ontario, California Warehouse is the perfect hub for businesses needing Southern California warehousing and fulfillment services. The facility has over 270 thousand square feet and 64 dock doors.
272,448 square feet of storage space
Located on 11 acres, just 1.5 miles from Interstate 15
Secured facility with monitored cameras and alarms
Fenced-in property
64 docks for loading and unloading
Forklifts with heavy-lift capability
Dedicated warehousing and distribution specialists
Inventory control and warehouse management system (WMS)
Special expertise for solar and furniture industries, but suitable for many types of products
Complete pick, pack, and ship services with Logistics Plus Fulfillment Solutions
FBA (Fulfillment By Amazon) inventory management, preparation, and labeling
Omni-channel fulfillment solutions, including direct-to-consumer, eBay, Walmart, and more
Logistics services are available for all your import/export and domestic transportation needs

You can also email us at quotes@logisticsplus.com for general warehousing or pricing inquiries; or amazonretailer@logisticsplus.com for Amazon-related inquiries.
Tom Kelly (Regional Director of Warehousing)
Phone: 323-228-0177
Email: tom.kelly@logisticsplus.com
Mario Lizaola (Director of Business Development)
Mobile: 626-484-1401
Email: mario.lizaola@logisticsplus.com
Logistics Plus Inc.
1291 South Vintage Ave
Ontario CA 91761